HAVIT Technology Showcases Latest products at Germany's IFA 2023 and IFA Global Markets 2023
Guangzhou HAVIT Technology Co., Ltd., a leading provider of innovative consumer electronics, is set to make a grand appearance at the prestigious IFA 2023 and IFA Global Markets 2023 in Germany. With a wide range of superior audio devices, mobile accessories, and gaming peripherals under their belt, HAVIT is poised to captivate attendees with their latest offerings. HAVIT will showcase exciting products at these renowned events, highlighting their commitment to delivering high-quality and immersive experiences to tech enthusiasts worldwide.
HAVIT Latest Audio Devices:
HAVIT audio devices have garnered a strong reputation for delivering exceptional sound quality and stylish designs. At the IFA Exhibition and IFA Global Markets, HAVIT will present their newest lineup of TWS earbuds, wireless headphones, and portable speakers. These devices boast advanced audio technologies, such as noise cancellation, enhanced bass, and high-fidelity sound reproduction, ensuring an immersive and enjoyable audio experience for users. Whether it's for music lovers, gamers, or professionals seeking superior audio performance, HAVIT audio devices cater to a diverse range of needs.
Innovative Mobile Accessories:
Recognizing the growing importance of mobile devices in our lives, HAVIT has developed a range of innovative mobile accessories that enhance convenience and functionality. Visitors to the exhibitions can expect to see HAVIT latest offerings, which include fast charging cable, power bank and multi-function charger. These accessories feature sleek designs, intelligent charging capabilities, and compatibility with various devices, making them essential companions for modern mobile users. HAVIT mobile accessories prioritize convenience, enabling users to stay connected and powered up wherever they go.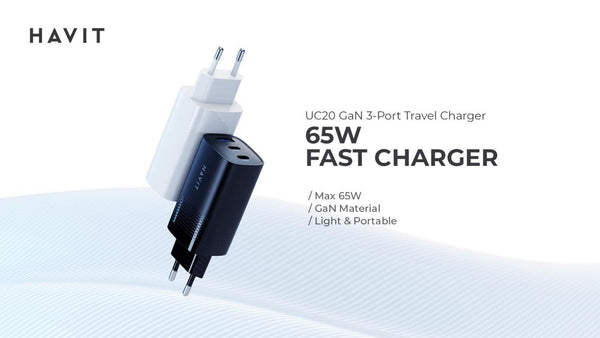 Immersive Gaming Peripherals:
Gaming enthusiasts will be delighted to explore HAVIT exceptional gaming peripherals showcased at the exhibitions. HAVIT gaming lineup includes mechanical keyboards, gaming mice and headsets, all designed to elevate the gaming experience to new heights. With features like customizable RGB lighting, programmable macros, precision tracking, and immersive sound, HAVIT gaming peripherals provide gamers with the tools they need to achieve their best performance. Whether it's for casual gaming or professional eSports, HAVIT gaming products offer a competitive edge and unparalleled comfort.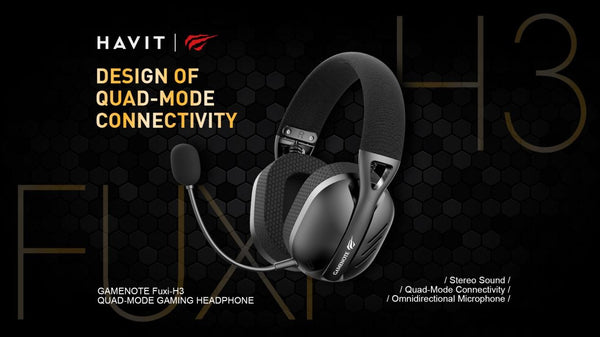 HAVIT at IFA Exhibition and IFA Global Markets:
HAVIT participation in the IFA Exhibition and IFA Global Markets highlights their commitment to engaging with a global audience and expanding their market presence. These renowned events attract industry professionals, technology enthusiasts, and media representatives from all over the world, providing an excellent platform for HAVIT to showcase their latest innovations. By leveraging these opportunities, HAVIT aims to strengthen partnerships, gather valuable feedback, and gain insights into emerging trends, ensuring they remain at the forefront of technological advancements.
As HAVIT Technology Co., Ltd. prepares to unveil its latest audio devices, mobile accessories, and gaming peripherals at the IFA Exhibition and IFA Global Markets, anticipation is building among tech enthusiasts worldwide. With a strong focus on delivering high-quality products that enhance user experiences, HAVIT continues to push the boundaries of innovation. By participating in these prestigious events, HAVIT reaffirms its commitment to global engagement and establishes itself as a leading player in the consumer electronics industry. As attendees explore HAVIT impressive product lineup, they can expect to be captivated by the fusion of cutting-edge technology and sleek design that defines the HAVIT brand.